Fuelab -
Brushless Fuel Pump Controller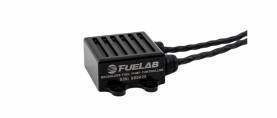 Enclosed in a billet aluminum case, this externally mounted Electronic Brushless Fuel Pump Controller operates DC Brushless Fuel Pumps. Available in various speed control options, this compact system can operate up to 20 Amps and 16 volts. This controller is ONLY compatible with DC based Brushless pumps and is NOT compatible with standard brush style pumps nor DC Brushless Fuel Pumps that have integrated controllers.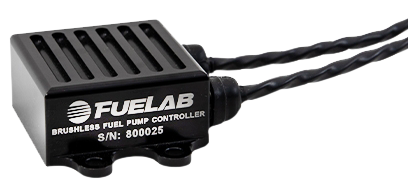 Browse Brushless Fuel Pump Controller
Products
NEW!
Description:
NEW FOR 2024 Replaces models 72001,72002,72003 Electronic (External) DC Brushless Fuel Pump Controller (Full or Variable Speed, PWM or 0-5v Input) Limited Lifetime Warranty
More Details »
NEW!
Description:
NEW FOR 2024 Advanced CAN Interface Electronic (External) DC Brushless Fuel Pump Controller - Accepts Multiple Speed Inputs (PWM, 0-5v) or Fixed Speed Limited Lifetime Warranty
More Details »