Joe Salisbury Tells Us About His Drag Racing and Experience with FUELAB Fuel Pumps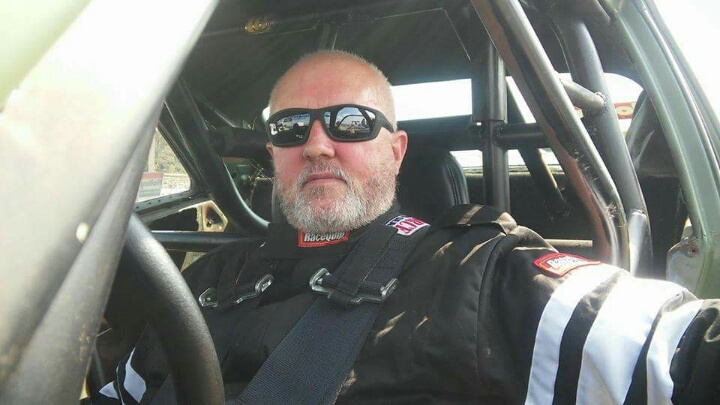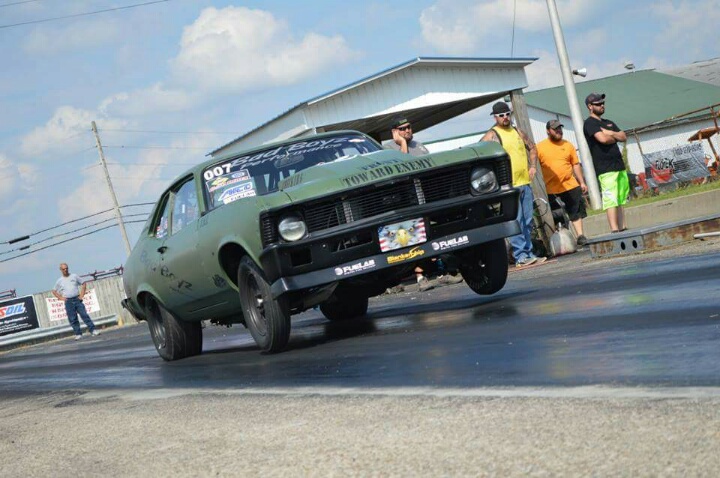 Outlaw Street Car racer Joe Salisbury was kind enough to spend time with us for an interview:

Q: When did you start racing?
A: I started about twelve years ago, when I was thirty five. I was in the military at the time.

Q: What got you into racing?
A: The love of cars. Being able to build motors – making stuff faster. My father-in-law got me into it on a more competitive basis.

Q: What was the first car you raced?
A: A '79 Monte Carlo with a 355.

Q: What were some of the other cars you have raced?
A: I've also raced a '79 Grand Prix, an '82 Firebird Pro Street drag car, a few Chevelles – '66-'68 and '70, an '80 Malibu, an alcohol fueled big block rail dragster, a '65 Nova with nitrous. I had access to a bunch of my father-in-law's cars. Now I'm running a '71 Nova in Outlaw Street Car in the 6.50 index class.

Q: What associations have you raced in?
A: Outlaw Street Car. Otherwise I have been running in shoot outs and bracket racing.

Q: What have been your major racing successes over the past five years?
A: I won 2nd place in Outlaw at Hardinsburg 2015. In Outlaw Street I went from 36th place to 10th place – the first year out with the car. I was the only one running a drag radial. I am also running a naturally aspirated big block – which required a lot of learning (to get set up correctly).

Q: What do you like most about racing?
A: I love to meet a lot of people and make new friends. It's a family like experience. I like the friendship of racing - the comradery. We help each other out at the track.

Q: Is your family involved in your racing efforts?
A: Yes, my wife acts as my pit crew, and I am her's when she is racing. My son is part of it too. He is moving back home after being in North Dakota and he is going to start racing soon.

Q: How long have you used FUELAB?
A: 2015 was the first year. I asked for sponsorship – I usually don't do that – but I really liked FUELAB so I called them.

Q: Why did you start using FUELAB?
A: I saw Andy and John Warren were running FUELAB and they thought it was great. I saw it was easy to set-up and was very reliable.

Q: How has FUELAB affected your racing success?
A: I don't have to worry about fuel pressure – or lack of fuel. It makes tuning easier, and the car is a lot more reliable.

Q: What FUELAB parts do you use?
A: A Prodigy Pump, fuel pressure regulators, and fuel filters

Q: What do you see as the primary benefits of FUELAB products and company?
A: FUELAB has been awesome. Their help with tech support is great, and their customer service is outstanding. The simplicity for set up is much better than the manufacturer I was using previously. The speed control function enables a car to be run on the track or street, and the pump is very quiet – so you can listen for other noises in the car. Also, the fuel system we have provides flexibility – so we can use the same system if we make upgrades to the motor or nitrous. I've been blessed to have FUELAB pick me up.

Q: Where do you see yourself in racing in five years?
A: I love the sport. I guess in five years I hope I have a faster car. Maybe move into True Street.

Q: What do you do in your spare time?
A: I own Bad Boyz Performance in Rineyville, Kentucky and spend a lot of time there building cars and doing restorations.