NMRA Racer Gary "Hollywood" Parker - As a Kid He Used His Lunch Money for Drag Racing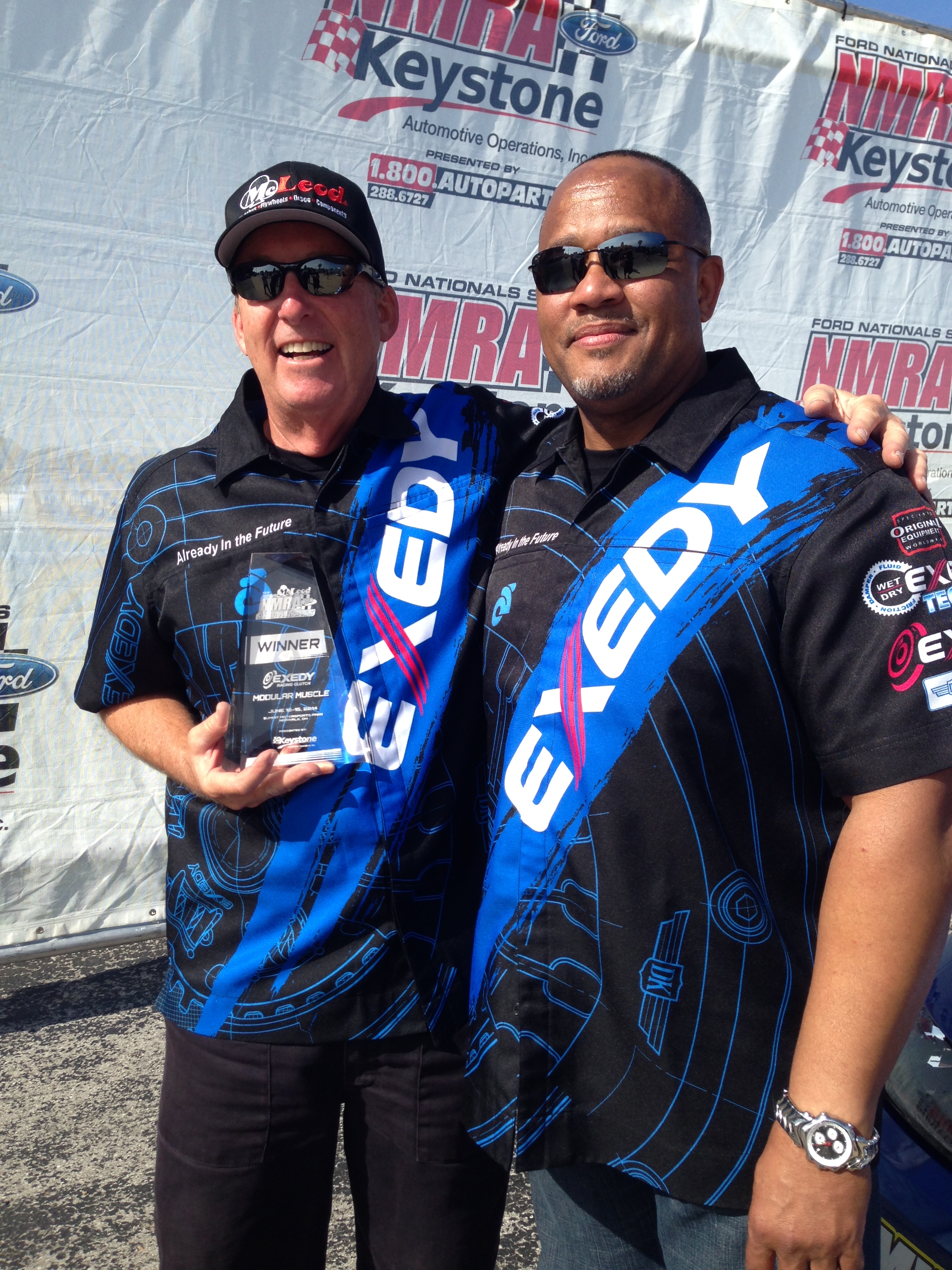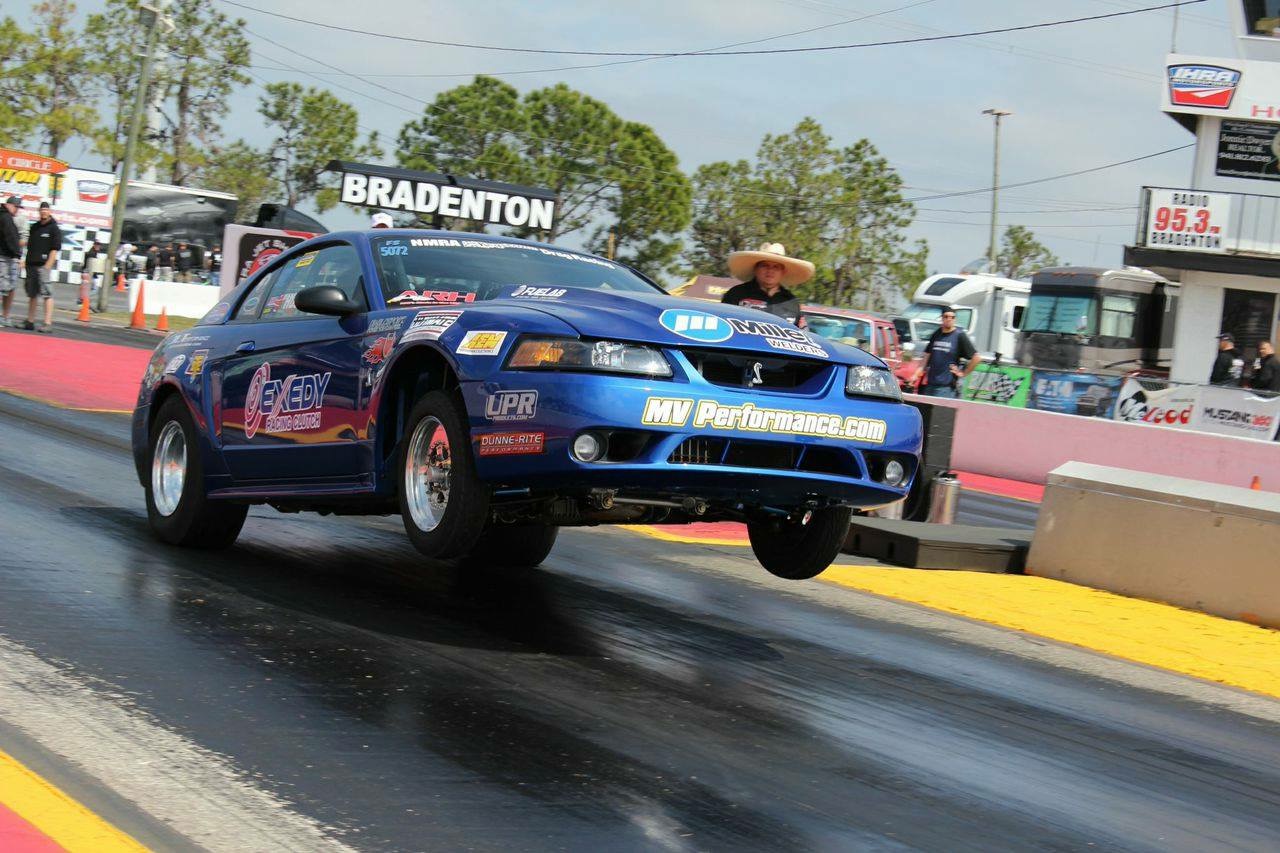 (Gary Parker Shown on Left)

Q: When did you start racing?
A: I started racing informally as a teenager in Southern California back in the early 1970's.

Q: What got you into racing?
A: My dad took me to my first race at Irwindale when I was seven or eight. He was a drag racer himself, and worked for Russ Davis Ford in Covina. He also got a position as the Western Regional Coordinator for the Ford Motorsports Association. I got to know a lot of the popular racers back then. Like Gas Rhonda. My friends and I would stop by his shop when we were out running around. He was really good to us. I loved drag racing ever since.

Q: What was the first car you raced?
A: I had a '69 Mustang Mach 1 with a 428 Cobra Jet and C6 transmission and 4.56 gears. It was the first engine I built myself. I raced it at Irwindale Raceway. I just ran it, no bracket racing or anything. I'd take the lunch money my parents gave me for school and save it for spark plugs! I'd sit there with my friends in the cafeteria and watch them eating. They'd look at me and say "Wow, you're really committed".

Q: What were some of the other cars you have raced and when?
A: When I was in my late teens I bought a '68 Cobra Jet Mustang that had been a Ford Drag Team car. It was named "Georgia Shaker". It was a great car, and looked cool too; it had the Keystone wheels that were popular back then. I used to street race it out near the vineyards in Guasti, CA. Later, I sold it to a buddy in Canada. Then I got married and there was no money to race, so I stopped for many years. In 2000 I decided to get back into it, bought a bright red 1997 Mustang Cobra, and started running the Fun Ford Weekend events. My first race was at Silver Dollar Raceway in Georgia. In '01 I added a supercharger and was able to get into the mid 11 second range with some tire under it. I never ran a full series until '03, and that year placed 8th for the season and won a total of $3,000. At the end of the '03 season I bought a different car that had been purpose built for the Fun Ford Weekend series by a friend, Chuck Lawrence. He started with a '02 Mustang body in white and a donor car. I raced that for a full season in 2004 events, and then didn't race another full season until 2010. In 2009 my first daughter got married, and I started thinking that I hadn't raced in two years, and maybe I should get back into it. I decided to race in the NMRA event at zMAX Dragway in August of '09. I won that and have raced in every NMRA event since. Except for two years ago; I missed Joliet because I broke my back in three places. About seven weeks later I got clearance from my doctor, and raced at Bowling Green with a back brace. I won. I did have lots of help from friends and family with getting the car ready and loading and unloading it from the trailer.

Q: What are the associations have you raced in?
A: The NMRA, Fun Ford Weekend, and NHRA Unleashed

Q: What have been your major racing successes over the past 5 years?
A: The thing that really comes to mind is winning the World Championship in the 2010 NMRA Modular Muscle class

Q: Is your family involved in your racing efforts?
A: My wife is. She used to race in Fun Ford Weekend and NMRA events and fully understands what needs to be done. So, she is a great help. She is also my biggest cheerleader.

Q: Why do they call you "Hollywood"?
A: I now live in GA, and when other racers in the area heard I was from California they started calling me Hollywood. The nickname stuck.

Q: How long have you used FUELAB?
A: This is my first year

Q: Why did you start using FUELAB?
A: FUELAB approached me as they wanted to sponsor a car in NMRA, and thought I was a good candidate. I looked into FUELAB and found their products were of excellent quality, and they had a great reputation.

Q: Was there a particular problem you were having that FUELAB solved?
A: No, I wasn't having any issues with my fuel system previous to switching over to FUELAB

Q: How has Fuelab affected your racing success?
A: It is early to tell. So, far the equipment is performing flawlessly. I did notice my data log shows fuel pressure being perfectly constant throughout my runs. It doesn't change one iota.

Q: What FUELAB parts do you use?
A: I have a FUELAB prodigy fuel pump, pressure regulator, and fuel filters. This is the first time I've run a pre-filter in addition to a post filter.

Q: What do you see as the primary benefits of FUELAB products and company?
A: Customer service and support. And if the inside of their parts look as good as the outside, they have to be good!

Q: Where do you see yourself in racing in 5 years?
A: I haven't really thought about it. Time will tell!

Q: What do you do in your spare time?
A: My wife and I like to travel. We are going up to Boston soon, and we like to travel to the Florida panhandle and go to the beach. I like to watch baseball – I'm a big LA Dodgers fan. We also like to have friends and family over for barbeques and hanging out in the pool.