At 14 Andy Warren Had to Explain to His Dad How He Won a Drag Racing Trophy...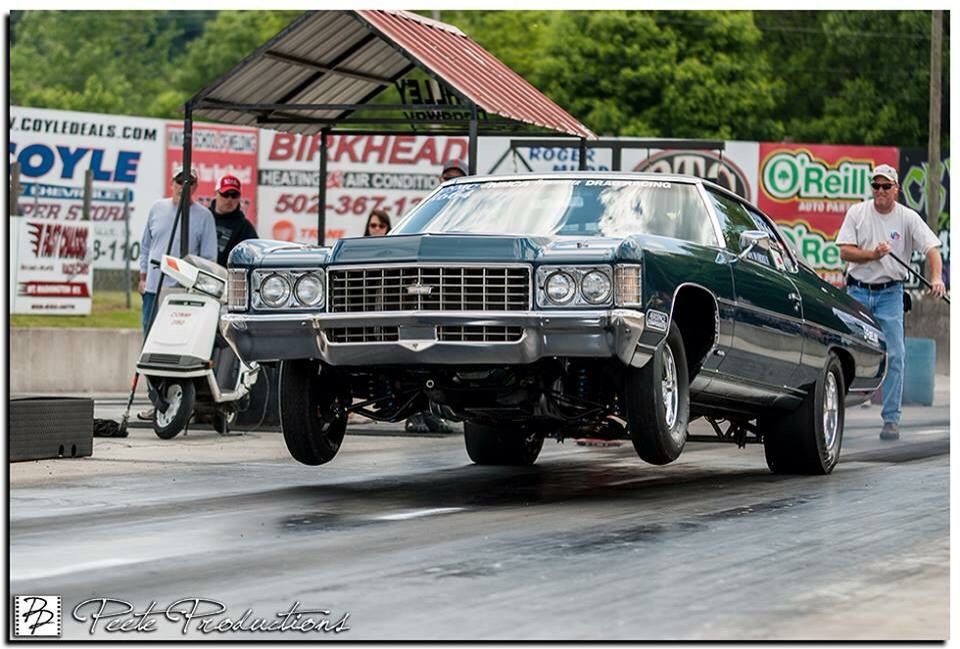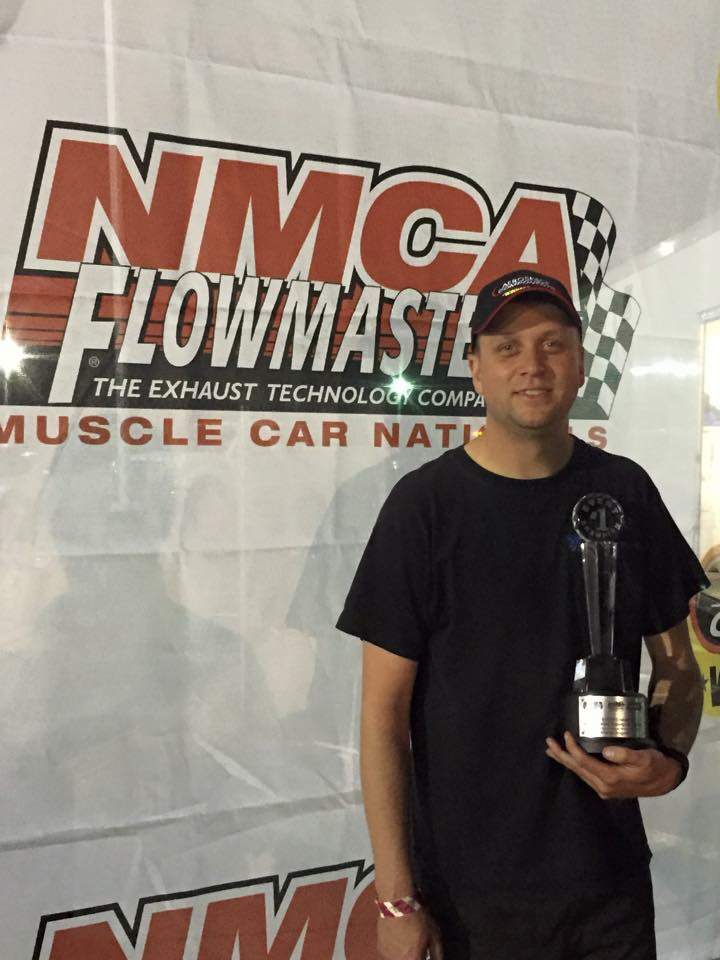 Andy Warren tells us how he got into drag racing:

Q: When did you start racing?
A: I started racing when I was fourteen years old

Q: What got you into racing?
A: I was influenced by my family. My dad raced in the late 70's and early 80's, and my brother was into racing. When I was fourteen I was at a local "Outlaw" track with my brother John who was racing his Nova, and a friend who was racing his late '70's G-body Pontiac. The guy just couldn't cut a light, so I gave it a try with the Pontiac. I ended up getting runner-up for first place in our bracket. I came home with a trophy and my dad was like; "Where did that come from?" He was pretty surprised and just shook his head. I think he was more upset that he wasn't there to see it. Then they let me start racing my mom's '92 Ford Tempo - I went to races every week and got invited to run bracket finals.

Q: What was the first car you raced?
A: It was the Pontiac

Q: What were some of the other cars you have raced?
A: The other car I have raced is my '71 Caprice – which I still race today. I saw an ad for it in the paper, and knew from experience in demolition derbies that it would be tough. It only had 94,000 miles, and the ad said it was a 400. I was hoping it was a 402 big block. I went to check the car out - it was owned by an old lady. It had been her husband's car, but he passed away, and seeing the Caprice in the garage made her sad. So she decided to sell it. Upon inspecting it I found it wasn't the 402 big block I was hoping for, but rather a 400 small block. It was in good condition, and the price was only $1,200. So, I bought it and used it as a daily driver until 2006. I used it to go to prom, it went with me to college, and I raced it on weekends. Now it runs a 427 small block with a Turbo Hydro 350 transmission, and has cut a 10.24 second quarter mile at 128 mph.

Q: What associations have you raced in?
A: Besides the Outlaw racing, I've raced in the NMCA. I had known about the association since 1994, but never had the time and money to get into it. In April 2004 I wanted somewhere different to race and I saw the "Edelbrock Pro Series – Muscle Car Nationals" was being run at my home track in Bowling Green, Kentucky. I did that event and lost in the first round. Then I did the event in Memphis, Tennessee. I didn't do any of the other events that year - I didn't have money to do the whole circuit. I did the same thing in 2005. I started a new job in 2006, and made a lot more money. I was finally able to do the whole tour, and finished runner-up in points. In October 2007, I won the Nostalgia Muscle Car class in Memphis, and overall finished fifth in the class for 2007. In 2008, I came in second in the class overall, and in 2009 I won the Points Championship and was the series champ.

Q: What have been your major racing successes over the past 5 years?
A: In the NMCA Nostalgia Muscle Car Class I was the Series Champion in 2010 and 2011, I came in third in 2012, second in 2013. In 2014 I was the runner-up and missed the Championship by fifteen points – I was so close! So far for 2015 I have won in Florida and in Atlanta, but Bowling Green was rained out. So far this season I am undefeated.

Q: What do you like most about racing?
A: I like the adrenaline rush of acceleration - feeling those 2 or 3 G's. I also like seeing friends at events. It's like a family reunion.

Q: Is your family involved in your racing efforts?
A: Yes. My girlfriend comes along too.

Q: How long have you used FUELAB?
A: I started using FUELAB in 2010

Q: Why did you start using FUELAB?
A: I was building the 427 and needed an improved fuel system. I spoke with Brian at FUELAB and he got me set up. They also started sponsoring me that year.

Q: Was there a particular problem you were having that FUELAB solved?
A: I had been running fuel pumps that used motors with brushes. They would burn out every two years or so. With FUELAB's brushless pump I don't have to worry about replacing it. I've had the same pump for six seasons!

Q: How has FUELAB affected your racing success?
A: The variable speed control of the pump keeps fuel cooler. In bracket racing I'll do ten to twelve runs, and I don't have to worry about the pump overheating. Which makes the car more reliable - and reliability is the key to racing success.

Q: What Fuelab parts do you use?
A: I have a Prodigy 41404 Fuel Pump, and a by-pass style regulator. The truck I use for towing also has a FUELAB set up!

Q: What do you see as the primary benefits of FUELAB products and company?
A: In addition to what I said before, I like how FUELAB really supports the racers at NMCA events. If it wasn't for FUELAB I probably wouldn't be running the series.

Q: Where do you see yourself in racing in 5 years?
A: I've got my eye on getting into the NMCA Chevrolet Performance Stock class. It uses a sealed Chevrolet Performance crate engine. I hope to get into it within the next year or so. I'm also looking at maybe getting into the Drag Radial class.

Q: What do you do in your spare time?
A: I'm a diehard racer, and that's where I spend most of my spare time. I'm also a musician and like to play drums. I also just got into metal detecting – you'd be amazed at what you can find underground!