David Hearn Tells Us His Drag Racing Effort is a Family Affair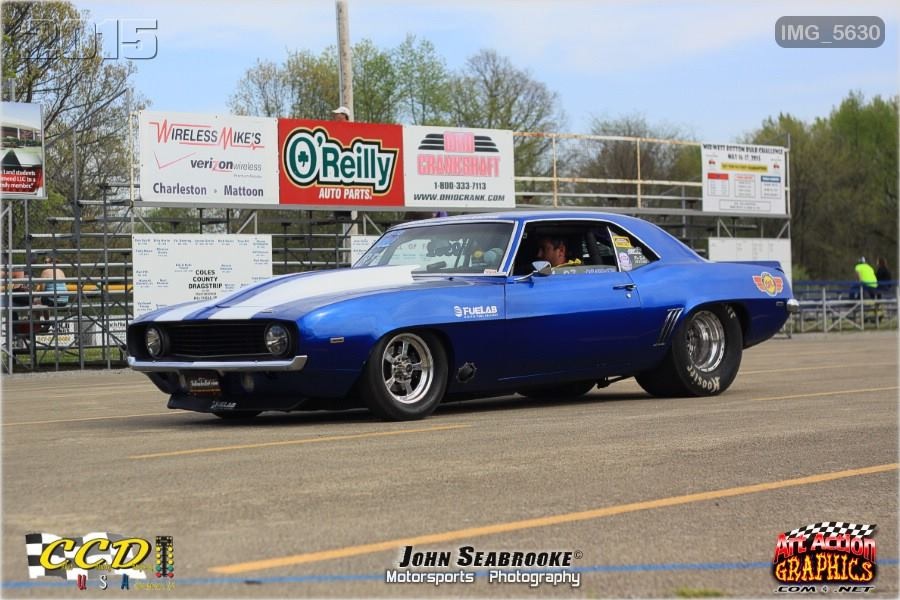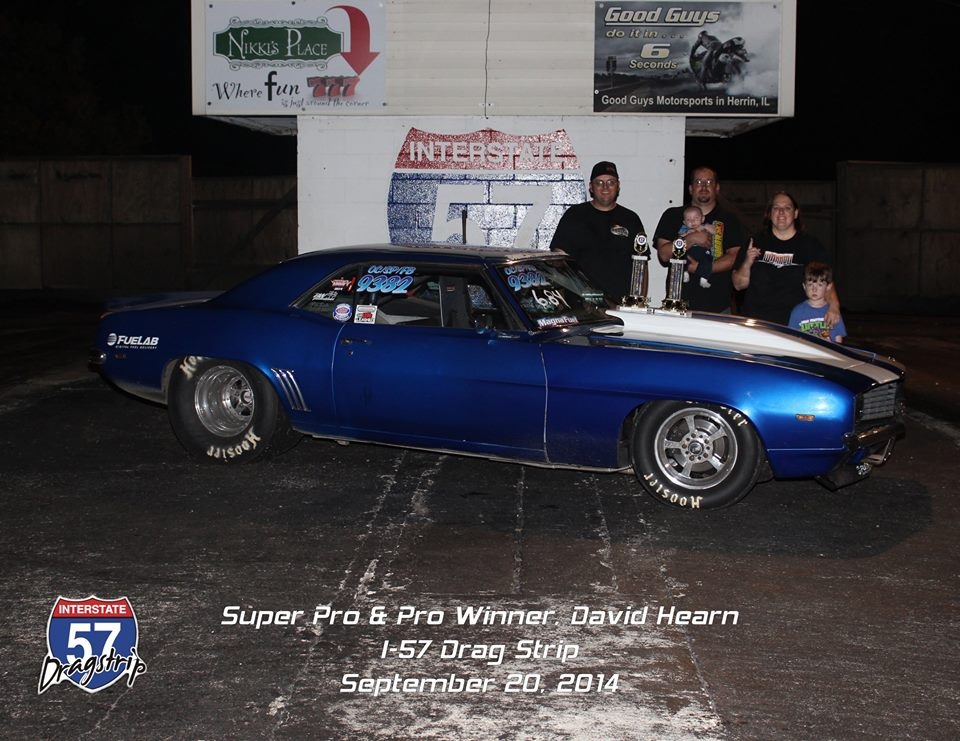 We spent some time with NMCA Open Comp racer David Hearn discussing drag racing and Fuelab
Q: When did you start racing?
A: In 1998 when I was sixteen. I had a fast car and started street racing when I got my drives license.

Q: What got you into racing?
A: My girlfriend, her dad and brothers all drag raced. So that got me into it.

Q: What was the first car you raced?
A: The first car I raced at a track was my 1980 Camaro Z28. When I started I was running the quarter mile in 12 seconds flat. I eventually got it to 10.9. From 2000 to 2010 I traveled around doing many bracket races with that car.

Q: What were some of the other cars you have raced and when?
A: Early on - before I got the Camaro, I had a '69 Impala SS 396 convertible, a '71 Chevy C10 pickup with a 402, and '74 GMC pickup with a 454. In the mid 2000's I drove a '69 Camaro Sport Coupe for another guy. I had been racing the car for 3 or 4 years and then in 2010 he called and said he was selling it. Twenty four hours later I bought it, and I still race this car. It has a 355 small block Chevy that runs methanol. The transmission is a Powerglide. It's a basic combination that makes a lot of power. Most people assume it's a big block because of how fast it runs – my best ET is 10.29.

Q: What associations have you raced in?
A: Well, I do a lot of big money bracket races, which are put on by different groups. I also do NHRA bracket racing in Division 3, and I race in NMCA Open Comp.

Q: What have been your major racing successes over the past five years?
A: In 2012 I won the NMCA Open Comp at the Indy World Finals. In 2014 I was the #1 Qualifier and won five consecutive races with NMCA Open Comp. Also in 2014, I won both the Pro ET Class and Super ET Class in one day at I-57 Dragway.

Q: What do you like most about racing?
A: I like the competitiveness. I also like traveling. We have a good time traveling as a family. You go to places you wouldn't normally go. Our vacation time is devoted to racing, and we make as much of it as we can.

Q: Is your family involved in your racing efforts?
A: Absolutely. Since about 1999 or 2000 we have gone racing probably 20-30 weekends a year. In all that time my wife has only missed one race! Our six year old and one year old also travel with us. A funny story; When our youngest was born, within his first six weeks, he had already been to five different race tracks.

Q: How long have you used Fuelab?
A: I started using Fuelab in late 2010

Q: Why did you start using Fuelab?
A: I had heard about Fuelab, but didn't know much about them. Then I saw one of their ads and that they had a local phone number. I called them out of curiosity and found they were only three miles from my house. I stopped by and struck a friendship with Brian (Paitz – the President of Fuelab). I liked their technology so I started using their parts.

Q: Was there a particular problem you were having that Fuelab solved?
A: I had been running a competitors fuel pump, and didn't know it wasn't big enough. I was running out of fuel toward the end of the quarter mile. So, I put on bowl extensions on the carburetor. When I changed to the Fuelab fuel pump I never took off the bowl extensions. I didn't realize the old pump was causing the fuel starvation problem. Then one day I put on another carb that didn't have bowl extensions and tested it on the track. It didn't run out of fuel during the run. I didn't need the bowl extension "band aids" after all. Not only that, it picked up a couple mph and the fuel supply was more consistent with the Fuelab pump.

Q: How has Fuelab affected your racing success?
A: I had never really looked into the NMCA before I met Brian. Fuelab was very involved with the NMCA and so I learned more about it through them and joined. If it wasn't for Fuelab I wouldn't have started racing in the NMCA, and I would never have won NMCA Open Comp in 2012. As for the product itself – with the Fuelab set up I can count on the car running more consistently.

Q: What Fuelab parts do you use?
A: I run their Prodigy Fuel Pump #41404, a Fuelab pre-filter and post-filter, and their blocking style regulator.

Q: What do you see as the primary benefits of Fuelab products and company?
A: Fuelab is one-on-one with people. With other companies you sometimes get passed around to different people before you finally get one who wants to answer your question. Then it seems like they just give you some scripted answer and don't really know what they are talking about. With Fuelab, you speak to the same person every time - Josh. He knows the products and he knows what he is talking about.

Q: Where do you see yourself in racing in five years?
A: I see myself doing the same thing. We enjoy what we do. I have a hectic work schedule, and my current race schedule works with it.

Q: What do you do in your spare time?
A: Right now I'm building my six year old a Junior Dragster. Also, we have an old truck that we like to work on.