Jeff Dean tells us his drag racing story - from wheezy Chevy Citation beginnings to NADM Top Dragster Champ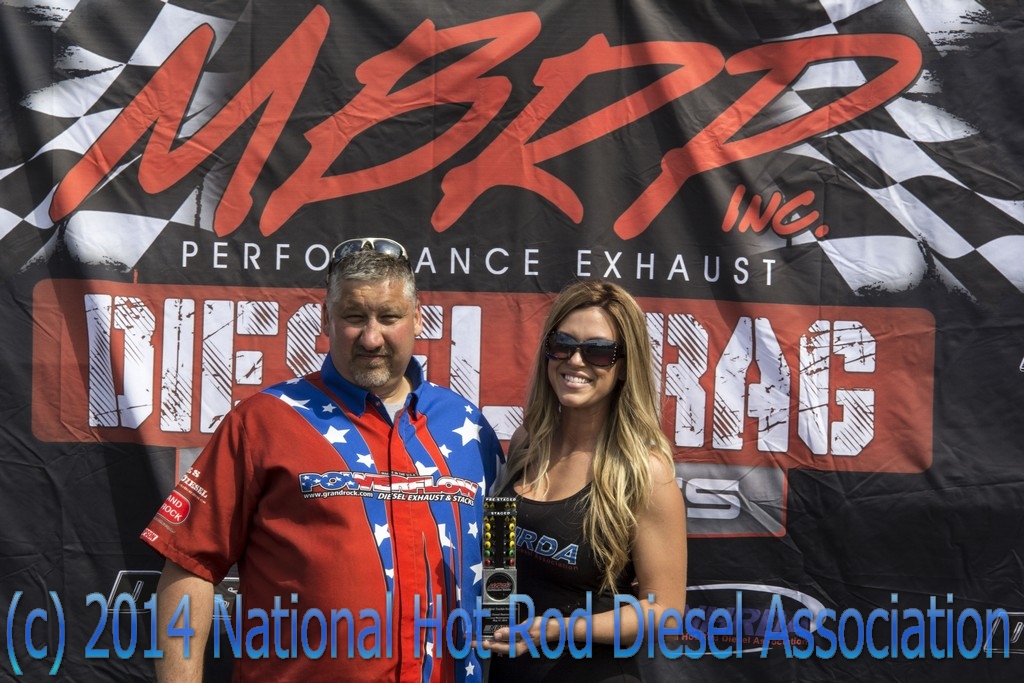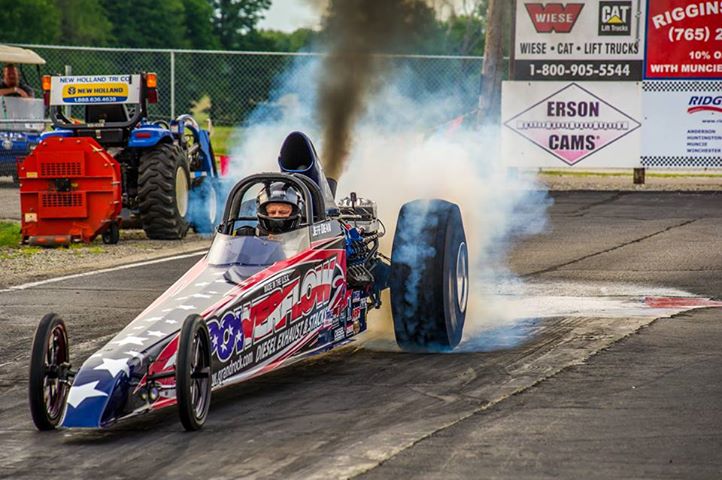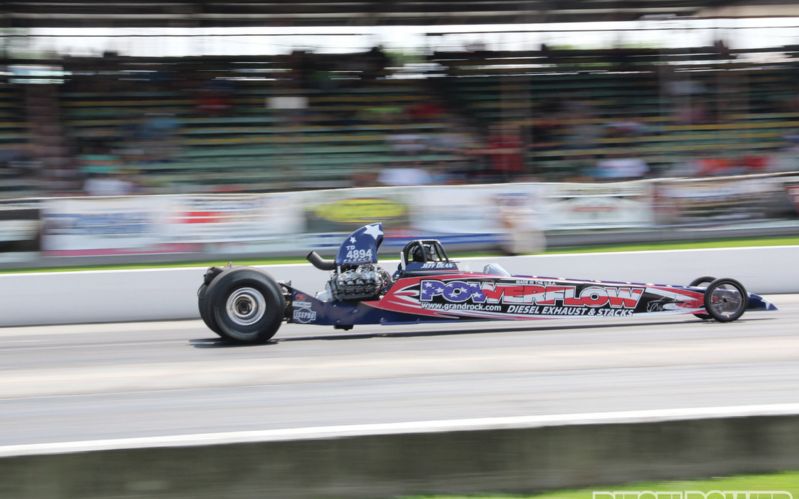 Q: When did you start racing?
A: In 1982, I was 16.

Q: What got you into racing?
A: I raced motorcycles long before I raced cars. I learned a lot about working on them and preparing them to race. I also like working on cars and motors, and the challenge of making something go fast. So, that was a lead in to racing cars.

Q: What was the first car you raced?
A: A Chevy Citation of all things! It was a stock yellow 4-door with a 4-cylinder and automatic transmission. When I was a teenager the local radio station had a big drag racing event at a local track, and it was open to the public. Every young kid had to go – it was the thing to do. Me and four buddies went, and we ran the races with all of us in the car. We actually did pretty well and ended up as one of the top four cars from over seven hundred entries. It was a long day! Our best quarter mile time was 18.8 seconds - after one of my friends got out of the car.

Q: What were some of the other cars or trucks you have raced?
A: I built a '74 Nova. It was all low dollar stuff. I used a Chevy 327 block and modified it to use a Chevy small block 400 crank to build a 421 cubic inch small block engine. In May 1992 a couple of good friends and I pooled some money together to race it in the Hot Rod Magazine Fastest Street Car in America event in Memphis, TN. It was all heads up racing, a big grudge match deal, and we won it. Then I started racing diesel (pickup) trucks in 2006. While I was still racing cars I had noticed people were driving their modified diesel trucks to the track. Some were even using them to pull trailers to the track. Then they would race those same trucks. I thought that was really interesting. So, I started racing a 2006 Duramax in sled pulls and drag racing. In 2008 I was invited to enter the truck in the Diesel Power Magazine – Diesel Power Challenge, in Salt Lake City, UT which was an event that combined drag racing, a 10,000 lb. trailer pull, a fuel economy run, and a dyno competition. Then in 2011 I started racing the dragster with the Duramax engine.

Q: What associations have you raced in?
A: (With diesel powered) The Outlaw Circuit, and the NHRDA.

Q: What have been your major racing successes over the past 5 years?
A: In 2009 I set the Super Street record at Indy with a 10.61 second quarter mile. I would have won the World Record, but due to the technicality that my truck was 5 lbs. too light, I was bounced. A neat one to me was in 2011 at Bowling Green. It was the first time out with the Duramax dragster. I ran with the big guys and won. My time was around 8.10 at that event. In 2013 I won Top Diesel at Indy, and in 2012 and 2013 I won NADM Top Dragster.

Q: What do you like most about racing?
A: I like seeing friends you don't get to see too often. I also like the challenge of trying to win with less, and the challenge of trying to out think and out drive competitors. Sometimes the fastest guy doesn't always win.

Q: Is your family involved in your racing efforts?
A: Yes, normally they go. We have a motorhome – they like the camping and cooking out and seeing people.

Q: How long have you used Fuelab?
A: I started using it on the race truck in 2009 or 2010

Q: Why did you start using Fuelab?
A: We needed something reliable. I have a shop, On-Track Auto and Diesel Performance, and we do a lot of diesel work. We found through experience that other high performance diesel fuel pumps aren't reliable. They would often fail within a year or a year and a half. We tried Fuelab and they have had no problems – on my vehicles or customers' trucks.

Q: Was there a particular problem you were having that Fuelab solved?
A: Pump failure - we were having problems with other fuel pump brands being problem prone. The Fuelab pumps haven't failed.

Q: How has Fuelab affected your racing success?
A: I don't have to worry about fuel pump failure. With one less thing to worry about, I can concentrate more on winning.

Q: What Fuelab parts do you use?
A: I have a Fuelab in-line fuel pump, and a Fuelab return style regulator.

Q: What do you see as the primary benefits of Fuelab products and company?
A: Fuelab fuel pumps are reliable. I think they are all around better and quieter other brands. I like Fuelab's quality and tech support. They give me straight answers. For example, at one race I was convinced the fuel pump had failed. The Fuelab tech told me to check the filters – they pointed me right to the problem. It turned out the fuel cell had come apart and blocked the filter.

Q: Where do you see yourself in racing in 5 years?
A: I see myself staying in diesel. They have good power, are reliable, and are up and coming in racing. Plus it works well for promoting my diesel service business.

Q: What do you do in your spare time?
A: Camping with family, boating on the lake, and taking our four wheelers to go play in the woods.