Fuelab -
In-Tank Power Module Fuel Pumps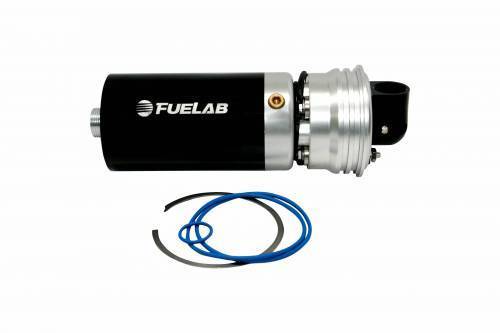 These in-tank fuel systems bring our popular external fuel pump technology inside the fuel tank, easier than ever before. Developed for racing, these fuel systems are capable of supporting up to 1800HP. Power Modules can be coupled with Fuelab's Electronic Fuel pressure Regulator, bringing high flow capacity with automatic demand speed control (no programming, calibration or additional control boxes required). Our Power Modules work with our unique sealed flange systems that allow for installation of the Power Module into steel or aluminum tanks, fuel cells and factory stock fuel tanks. This system enables quicker installation, with quick and easy service access. No more patching and strapping multiple pumps together on a hanger. No more splicing tee fittings, hoses and wires inside your tank. No more potential engine damage if a pump in a multi-pump set up fails. Each Power Module includes auxiliary outlets for optional use of jet pumps. Jet pumps allow transfers of fuel within the fuel tank, for tough situations such as saddle tanks or internal sumps and baffles. The Power Module system also provides a cleaner installation by hiding the straining filter and pump. Installation time is quicker and more affordable, with less fuel system components that require mounting. Previously considered problematic vehicles that are hard to sump, have saddle tanks or otherwise do not have enough room or a good location available for an external pump, now have a viable, simple and reliable solution.

Select a Sub-Category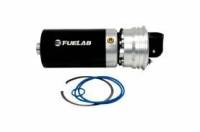 Prodigy In-Tank Power Modules are the ultimate in upgraded fuel system components. Developed for racing, these fuel systems are designed for quick, easy installation into your factory tank or...
More Details »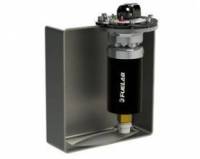 Designed for the custom tank builder or fabricator, FUELAB In-Tank Power Modules work with our unique sealed flange system to give you multiple mounting options into steel, aluminum or plastic...
More Details »