Bryant Goldstone Can Throw a Javelin 210 MPH!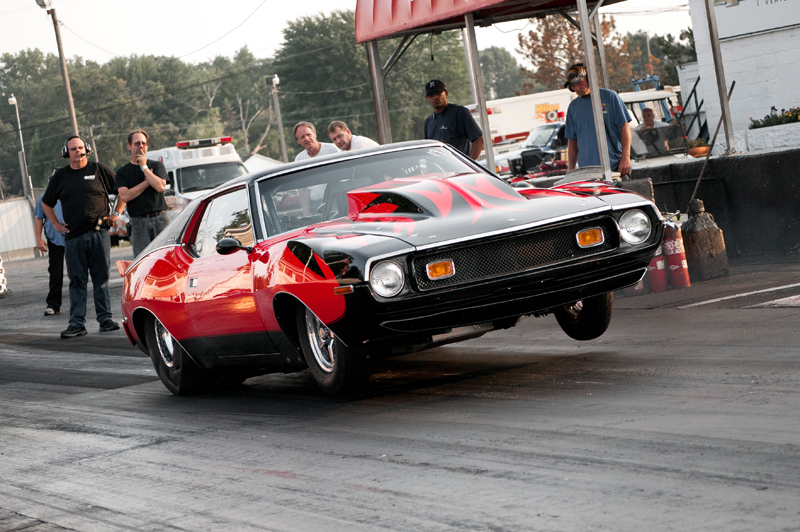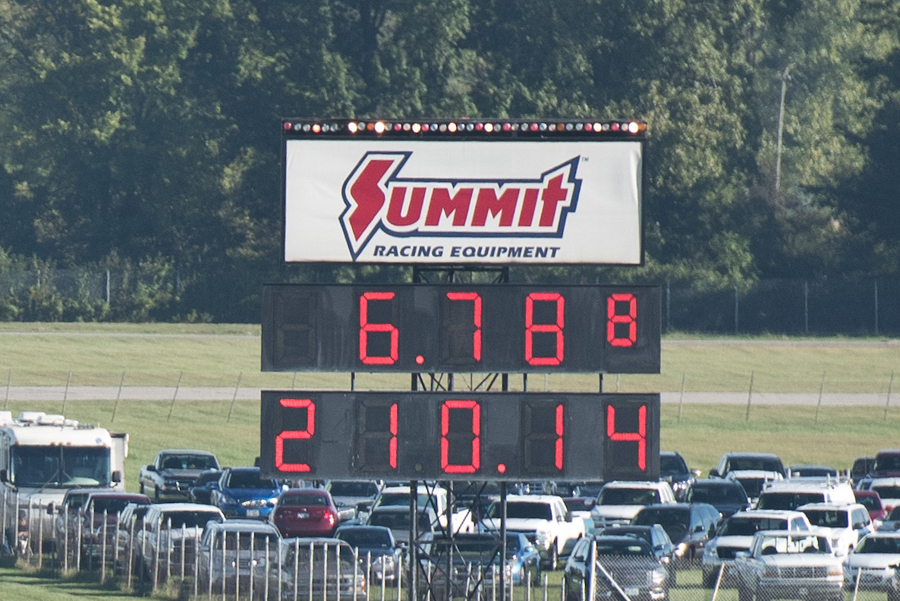 We spent some time with Bryant Goldstone talking about drag racing. Here is what he had to say.

Q: When did you start racing?
A: I was 20

Q: What got you into racing?
A: I started racing informally. My friends and I had fast cars and we would go to a local track to see how fast they were. We'd race each other. We did no bracket racing at first. It got competitive and we kept working on our cars to be faster than one another. Eventually they stopped going, but I kept on bracket racing. I probably should have stopped too. I could have saved a pile of money over the years! But, I probably would have spent it on something else, and I wouldn't have the memories of racing.

Q: What was the first car you raced?
A: I bought the '73 Javelin out of Arizona in 1986. Initially, I did a cam change and gears. Then put in a small block Chevy in 1987. I raced that for a while, and then the car was put a side burner for many years. I got a Bickel Pro Style car – it was a '98 Monte Carlo. I raced that car from '99 to '03. Then I raced the Javelin again in NMCA Pro Street. I also raced my Chevelle – I did four Hot Rod Drag Weeks. Then I built the Javelin for Unlimited, and then went to Ultimate Iron. Now the Javelin runs a 572 ci Big Block Chevy built by my father in law, Norm Beerhorst, at Ultratech. It has twin 88 turbos and puts out about 2500 horsepower with 26 pounds of boost. We raced it a bit in 2014, but had some engine problems. 2015 has been the first full of racing with this engine. We have run 6.78 second quarter mile at 210 mph.

Q: What are some of the associations/Series have you raced in?
A: The NMCA, NSCA, Hot Rod Drag Week, Super Chevy Fast Street Car Shoot Out.

Q: What have been your major racing successes over the past 5 years?
A: I feel my most major racing success was this year. I finished in second place at Drag Week, and first in my class. I had been hoping to be on the podium. This was a killer accomplishment. In 2009 I won Pinks All Out Quick 8. I won my class at Drag Week in 2012 or '13 with the Chevelle - I did a seven second pass on a drag radial.

Q: What do you like most about racing?
A: I like the speed and the thrill. Though getting the car ready is a lot of work for 65 seconds of racing! I ask myself why I keep going back? I guess the answer is that it's hard to stop. It's like a drug.

Q: Is your family involved in your racing efforts?
A: My father in law builds my engines. My wife grew up with drag racing, so she is onboard. She has never objected!

Q: How long have you used FUELAB?
A: I've used FUELAB for a couple of years. I was running it while we did testing in 2014, and in 2015 we did well with it.

Q: Why did you start using FUELAB?
A: My father in law recommended we use FUELAB. He met a FUELAB rep at the PRI Show and found their parts provided the quality and performance we were looking for. We also liked the idea of the variable speed control of the Prodigy fuel pumps.

Q: Was there a particular problem you were having that FUELAB solved?
A: We were looking for a lower cost pump with great performance. With FUELAB we found we could get better performance from a less expensive pump!

Q: How has FUELAB affected your racing success?
A: The pumps work great and they aren't burning out. Plus it's nice to have a sponsor helping out with equipment.

Q: What Fuelab parts do you use?
A: Right now we are using two Prodigy fuel pumps. Our application is pretty extreme – being a 2500-2700 horsepower 572 ci twin turbocharged V8. We found we had a fuel pressure drop, so FUELAB is currently having special motors wound for the pumps.

Q: What do you see as the primary benefits of FUELAB products and company?
A: The customer service is great, and it's good to have a rep at the track. As for the products, they look good and are doing the job!

Q: Where do you see yourself in racing in 5 years?
A: I see doing Drag Weeks with the Javelin for at least the next 3 to 4 years. Also, Class 4 at Norwalk. Otherwise there aren't many options for a heavy car. Besides that we'll do car shows and tune on the car.

Q: What do you do in your spare time?
A: I don't have any other hobbies. I race all Summer, and recoup in the Winter!